What you need to know
Quote:
The Show will take place before,during and after Breaking Bad
Peter Gould, executive producer of AMC's Breaking Bad spinoff Better Call Saul, told the New York Daily News that the spinoff will jump between decades and may even include scenes that take place during the Breaking Bad timeline. This means that there's a chance Bryan Cranston will reprise his three-time Emmy-winning role as school teacher-turned-meth kingpin Walter White.
Promo Photos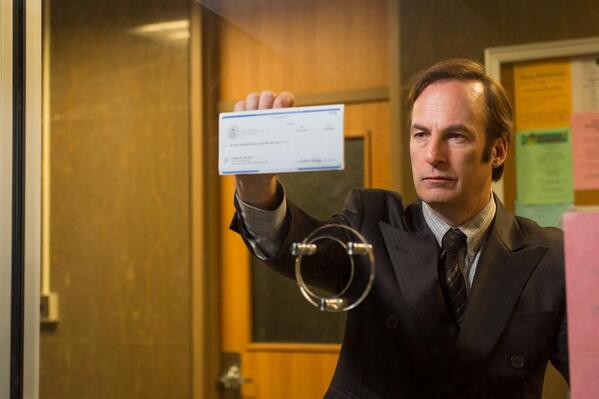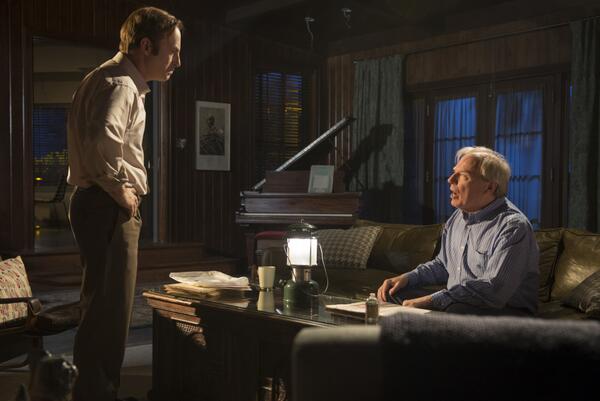 other notes
Quote:
Better Call Saul: AMC Confirms Series Regulars, Teases [Spoiler's] Return
By Vlada Gelman / July 11 2014, 5:35 PM PDT

Team Better Call Saul has officially assembled.

At the Television Critics Association's summer press tour in Beverly Hills on Friday, AMC confirmed the full line-up of series regulars joining star Bob Odenkirk.

Michael McKean (Family Tree) will play Saul's brother Chuck, Jonathan Banks will reprise his Breaking Bad role of Mike Ehrmantraut, Rhea Seehorn (Franklin & Bash) will play Kim, Patrick Fabian (Grey's Anatomy) will play Hamlin and Michael Mando (Orphan Black) will play Mando.

"The series is set six years before Saul Goodman meets Walter White," reads the Breaking Bad prequel's official description. "When we meet him, the man who will become Saul Goodman is known as Jimmy McGill, a small-time lawyer searching for his destiny, and, more immediately, hustling to make ends meet. Working alongside, and, often, against Jimmy, is 'fixer' Mike Ehrmantraut, a beloved character introduced in Breaking Bad. The series will track Jimmy's transformation into Saul Goodman, the man who puts 'criminal' in 'Criminal lawyer.'"

AMC also released two new production stills, one of Odenkirk as Saul (above) and another of Saul with McKean's Chuck (right).

Already ordered for a 13-episode second season, Saul's first outing of 10 episode is slated to premiere in early 2015.

Other tidbits from the panel:

* The show could have made its original November premiere date, but creator Vince Gilligan asked AMC for more time. "I am slow as mud as a TV writer," he explained. "We have a way of doing things that are slower than most TV shows." Given that, how will he juggle his Saul duties with his new CBS drama Battle Creek? "I don't have as much to do with" the latter show, Gilligan admitted. And while Better Call Saul is a fifty-fifty partnership between Gilligan and executive producer Peter Gould, who created the title character, "it's going to be more and more Peter's" project as the series progresses.

* As they were crafting the prequel, Gilligan found that "we didn't really know who this guy [Saul] is at all" even though viewers already know where he ends up. "It's a very interesting process, and there are certain limits" given Breaking Bad, he allowed. Added Gould: "It reminds me a lot of Season 5 when we had the machine gun in the trunk. We had no idea how we were going to get there. … It's a challenge. One of the questions we ask ourselves a lot is, what problem does being Saul Goodman solve?"

* Gould on a possible appearance from Giancarlo Esposito's Gus: "There's so much more to say about that character. There's always a possibility. Having said that, we're trying to make something that stands on its own."

* Will Saul have a non-linear storytelling structure? "I like jumping around in time," Gilligan replied. "Anything that was possible storytelling wise on Breaking Bad is possible on Better Call Saul."

* Gilligan on the hate for Breaking Bad's Skylar: "I learned my lesson. I'm never going to write less-than-perfect women again. I was always scratching my head at the anti-Skylar bias. To me, she was a much more likable character than Walt was."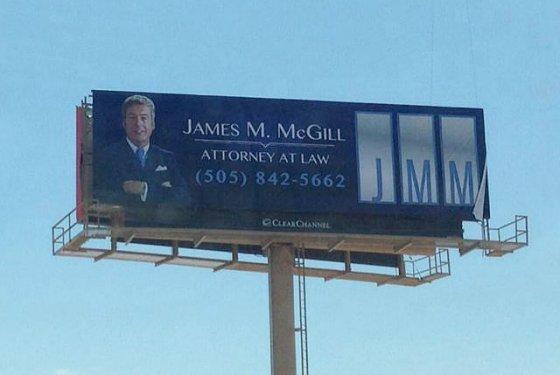 Also its already been renewed for season 2.