We were talking about our appreciation of rock music over lunch today when someone asked who we'd like to see on the Mount Rushmore of Rock. It was decided that every facet of rock or pop music could be included, because people's opinions change on what is considered "rock music". So...with a broad spectrum of the different types of music that can be considered, who would make it on your personal Mount Rushmore? Just like the real one, you can only have four people. They can be living or dead, although personally I like the idea of them all having passed on. My four would be:
Bill Haley:
Some might scoff, but really...how can you not include the guy who sang what is widely regarded as the FIRST rock and roll song ever, "Rock Around The Clock"??
Elvis Presley: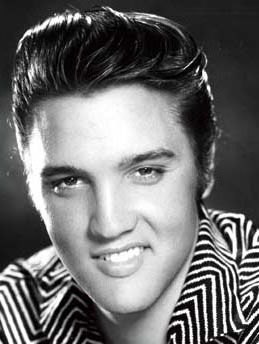 I challenge anyone who says The King doesn't qualify. The guy was the first real rock superstar, and continues to influence artists even today, almost 35 years after his death.
John Lennon:
Again, this guy MUST be included. He was one half of what is perhaps the greatest rock and roll writing team ever, and he influenced a generation, both with his music as well as his beliefs.
Michael Jackson:
I'm expecting to face some flack for this one, but this is exactly why I feel we had to include a wide range of pop music genre. MJ was a pop icon. Quite simply, he
owned
the 80s as far as popular music is concerned. His success during that time continues to influence the music stars of today.
So that's my four. Agree? Disagree? List your own and let the debate begin.